The Foot Levelers Blue Ridge Marathon is a unique race filled with challenge and beauty. It's overflowing with reasons to give thanks. In the spirit of the season, we wrote down every one we could think of. Here are fourteen: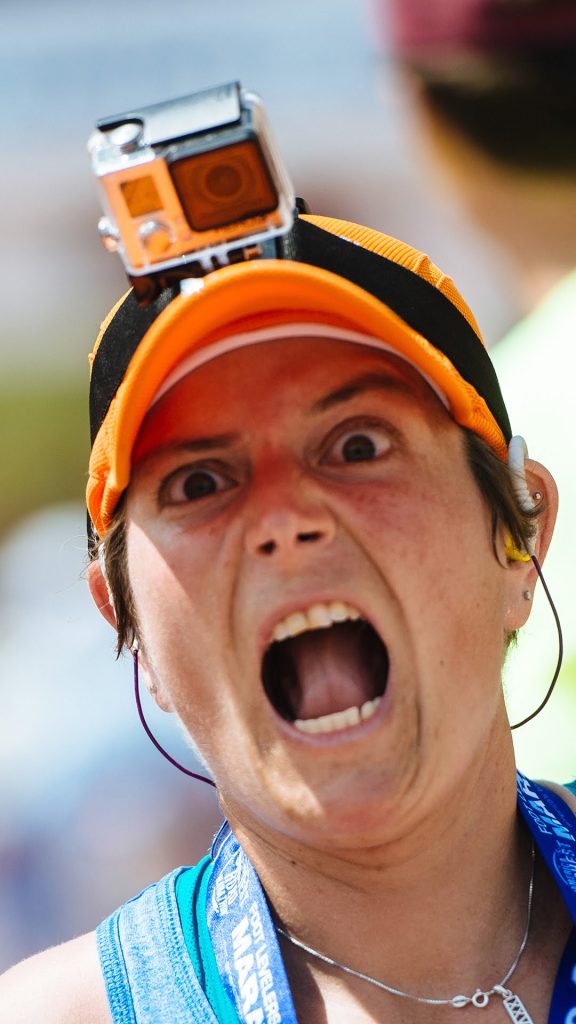 1. This level of enthusiasm for conquering the toughest road marathon course in the country. And, of course, this photo.
---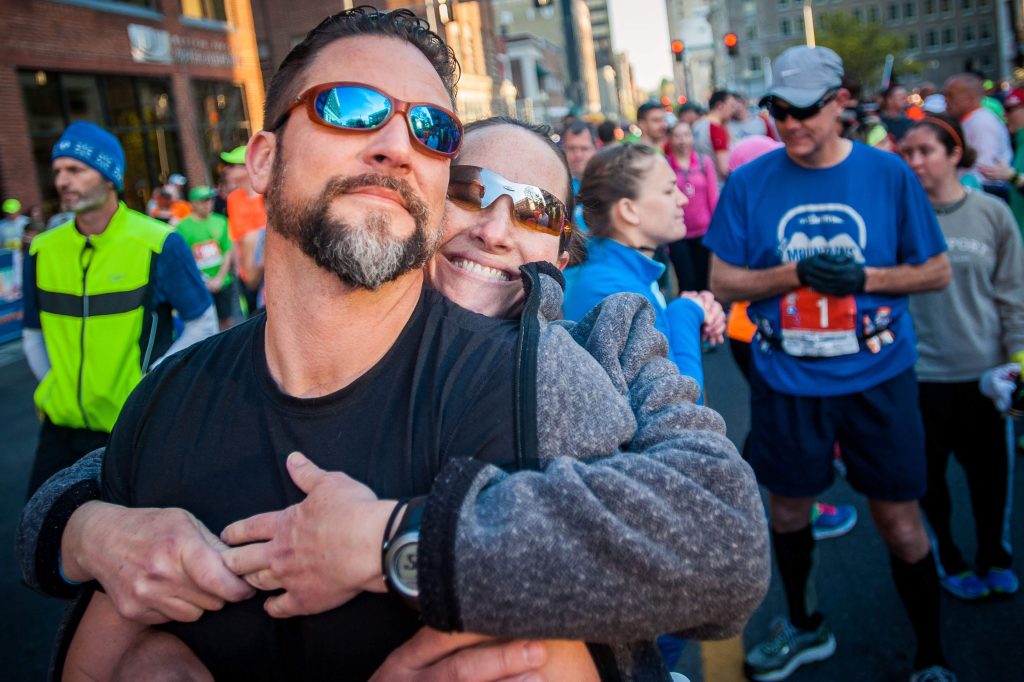 2. Your support teams. The people who asked you: "Why not give Blue Ridge a try? I believe in you."
---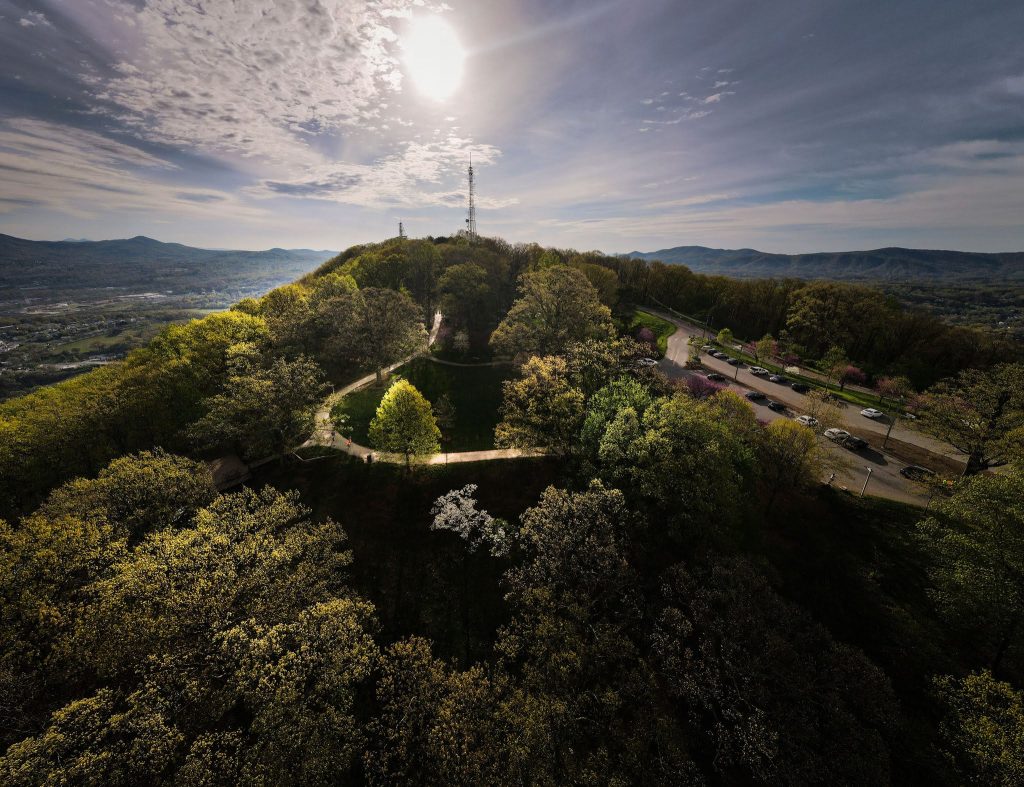 3. The Blue Ridge mountains.
---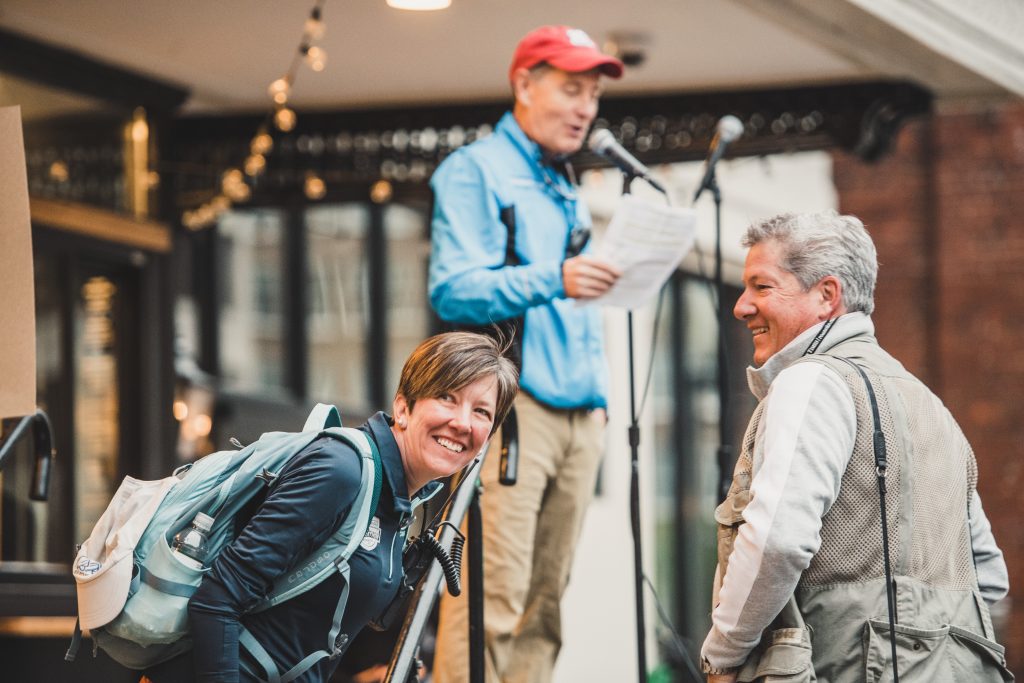 4. Our team.
---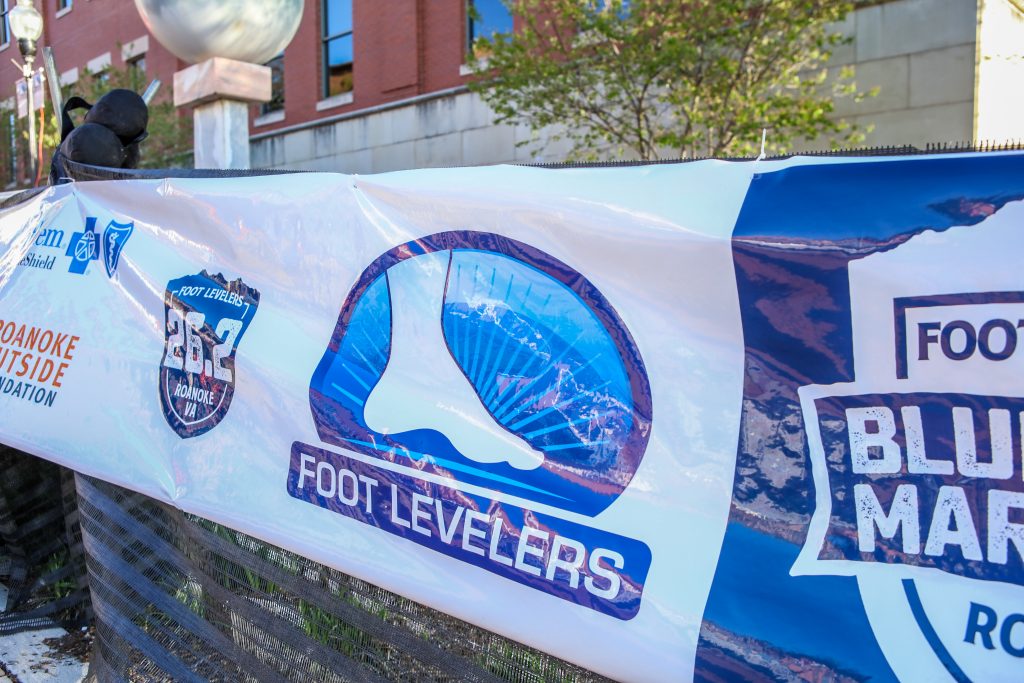 5. Our superb sponsors. Our partners are fantastic supporters of this unique running challenge and the BRM community.
---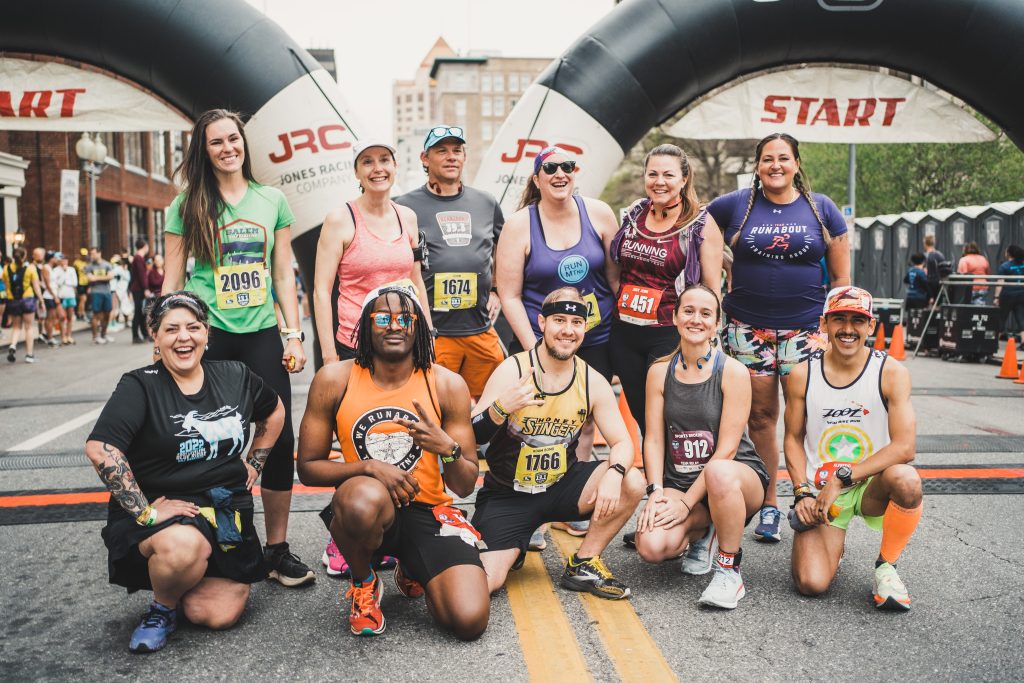 6. Our ambassador team. You won't find a nicer, more supportive group of crazy challenge-seekers and community-builders anywhere.
---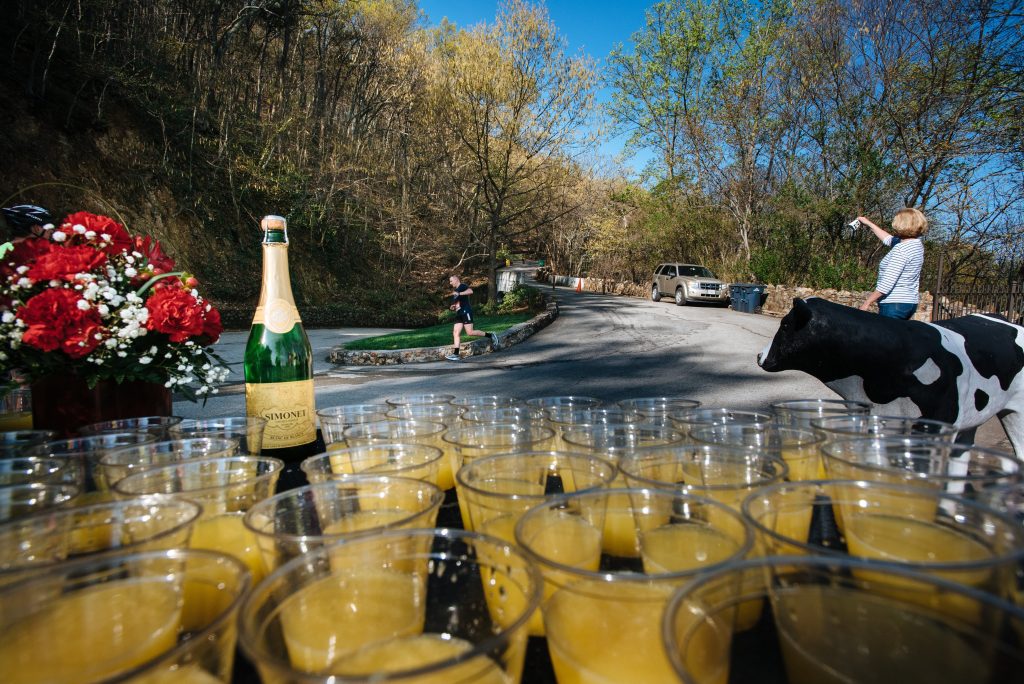 7. Roanoke hospitality, and the locals who host aid stations like this one.
---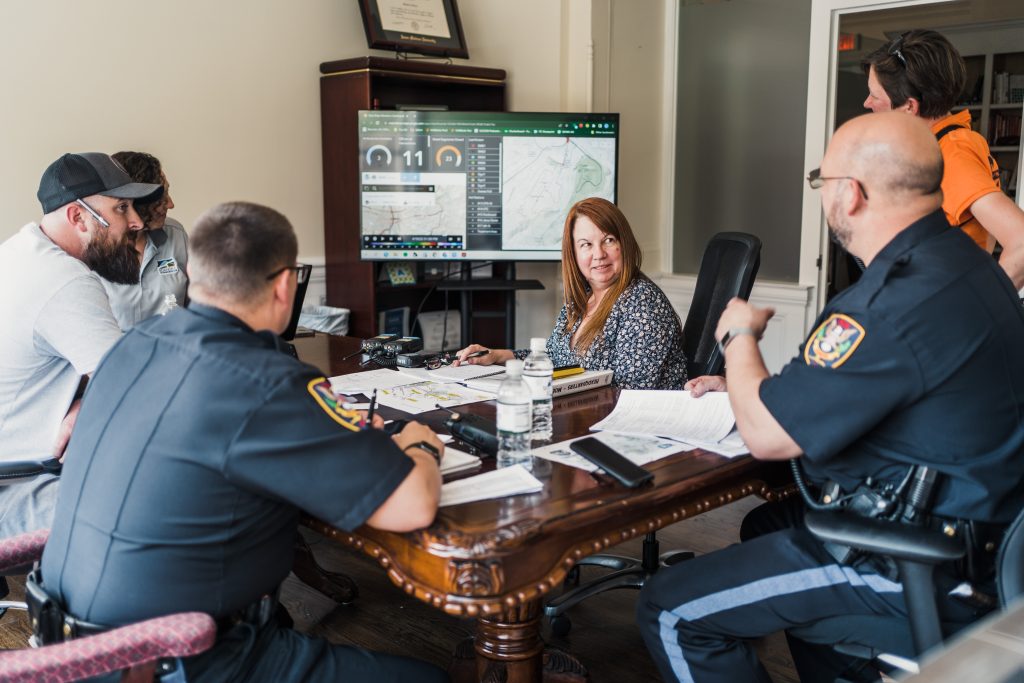 8. The Roanoke public works and public safety officers who keep us safe on the course and behind the scenes.
---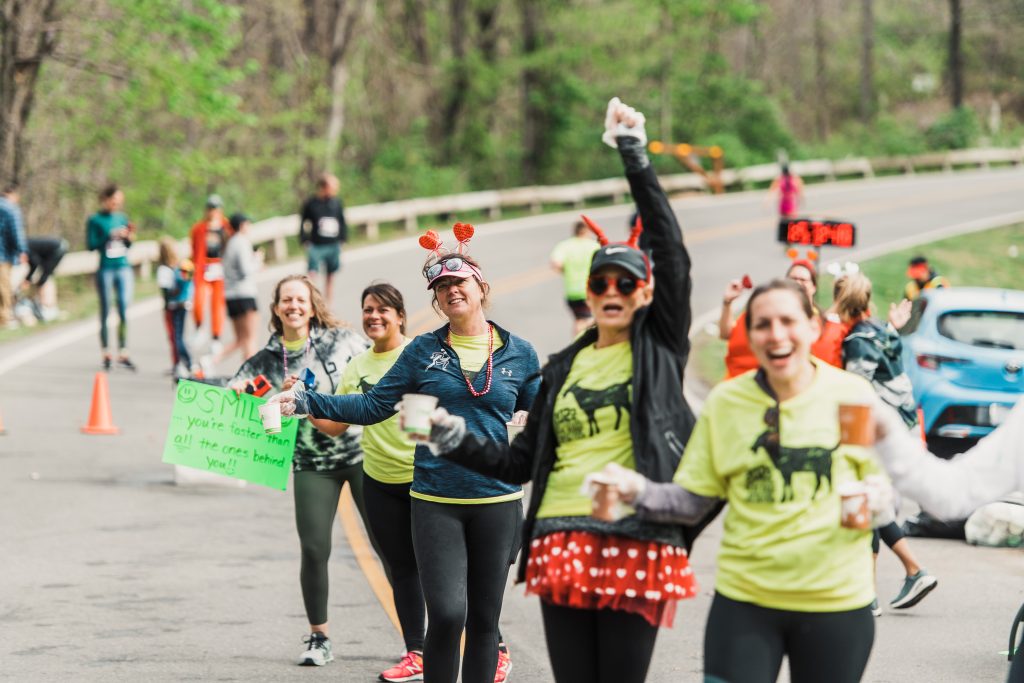 9. Our amazing non-profit volunteer organizations!
---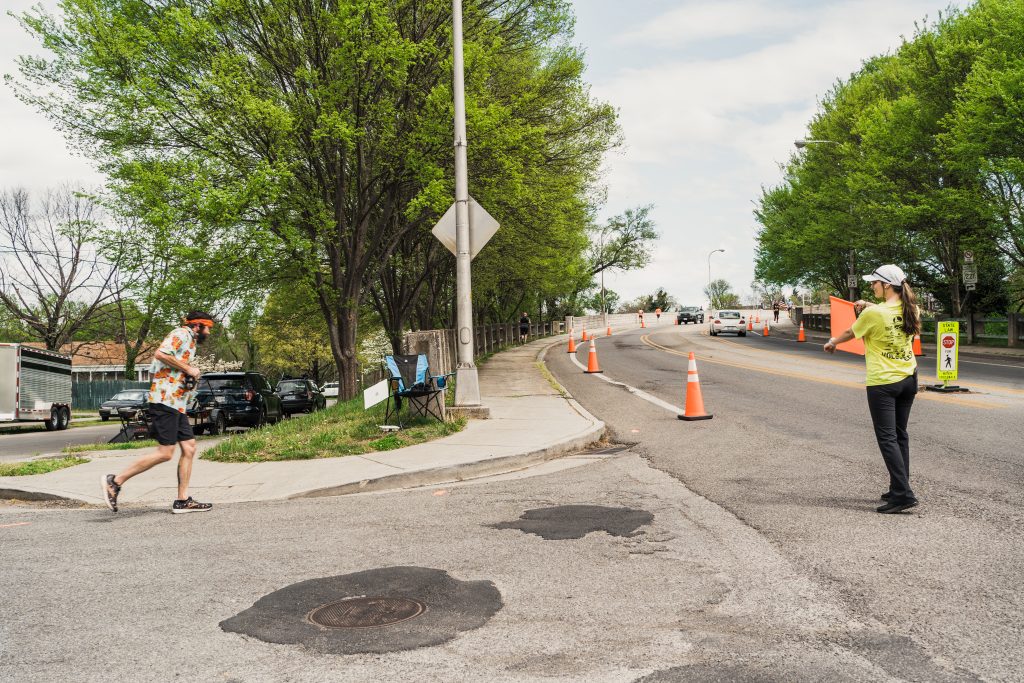 10. Our nearly 600 volunteers. That includes 90+ course marshals–the most important people on the course.
---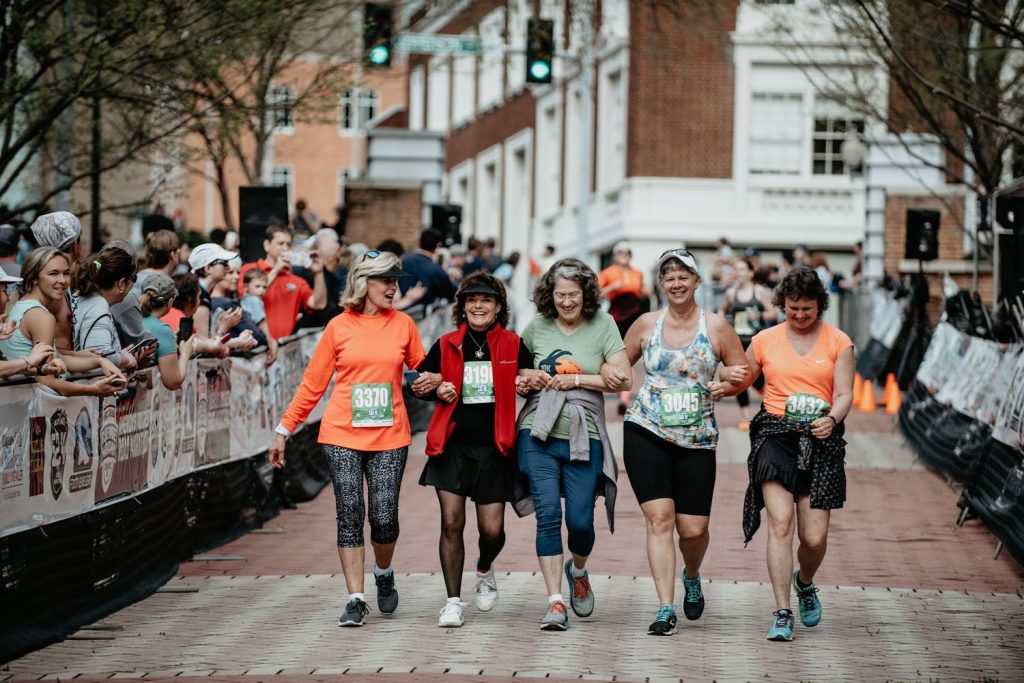 11. Making it to the finish line with your friends.
---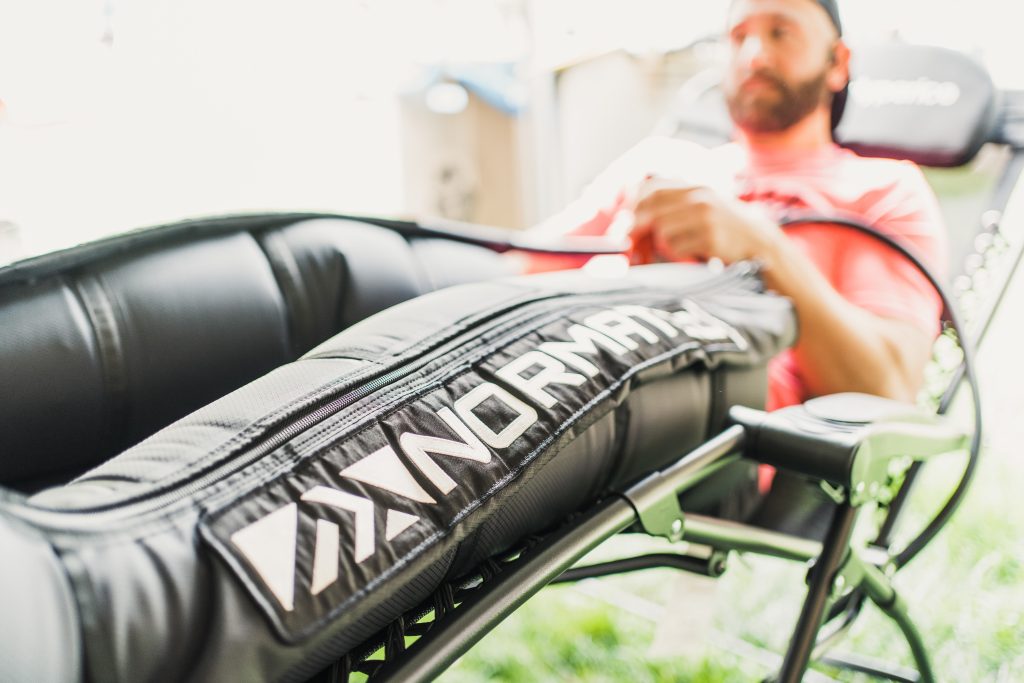 12. That glorious recovery tent.
---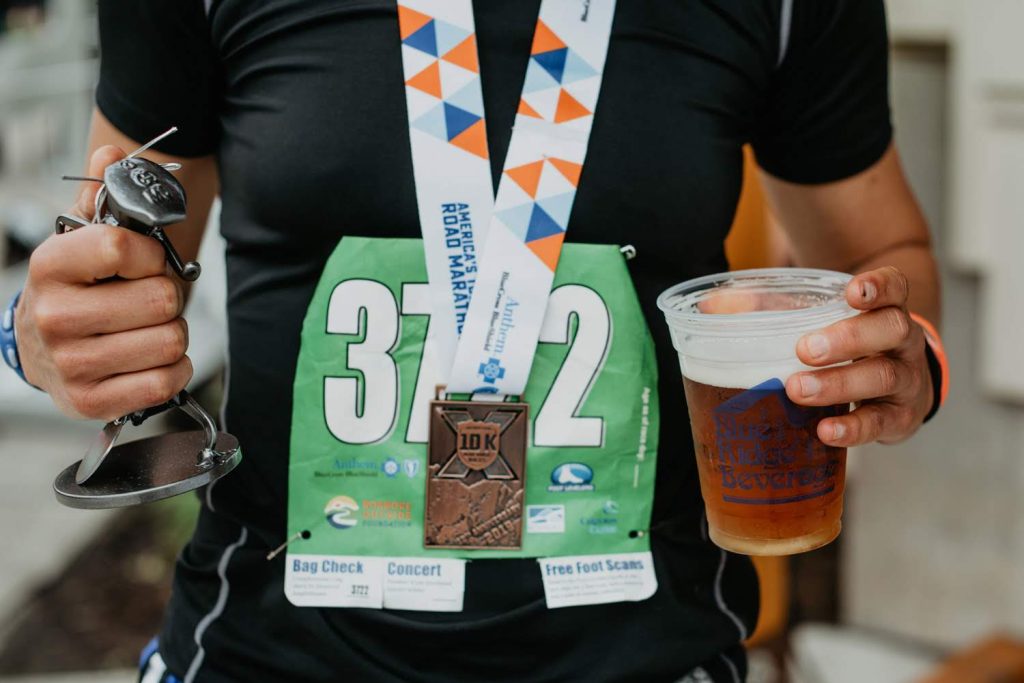 13. That feeling of accomplishing America's Toughest Road Races and enjoying your free celebration brew. (And, maybe you also win your age group and go home with a classic BRM runner-railroad-spike trophy!)
---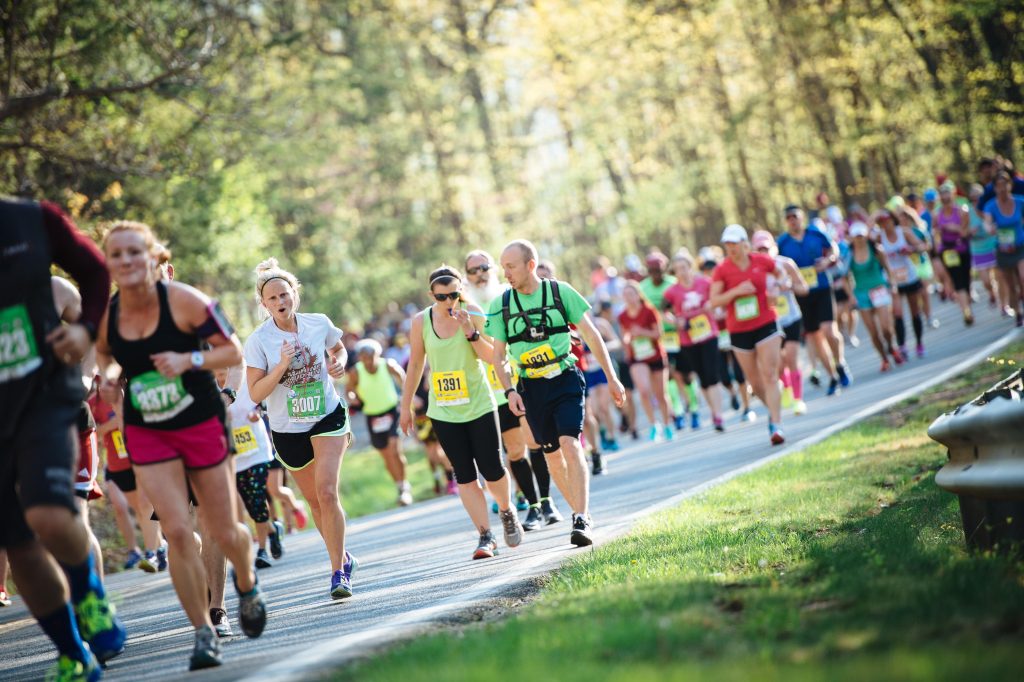 14. You, our runners. You are a brave, dedicated, and supportive community of athletes. Thank you for inspiring us.