WIN AN OVERALL OR AGE CATEGORY AWARD?
If you placed 1st, 2nd or 3rd in your age category then your name was called out at the awards ceremony on race day. If you weren't able to stick around to get applauded by hundreds of fans on race day, you can at least still receive your unique, runner spike trophy. Each trophy is hand-welded from a recycled rail road spike by a local high school shop class to look like a little runner. Each one is completely unique and made by hand just for you! To find out where to pick up your trophy email our event manager at: julia@roanokeoutside.com
Or you can pay shipping fees to have it mailed directly to you.  The medals are quite heavy so the flat rate fee is $12.  Click here to have your runner trophy mailed to you.
---
2021 Awards Overview
Award ceremonies will take place on the Elmwood Park Amphitheater Stage. These will be socially distanced, and you will walk to the front of the amphitheater with a mask on and pick up you trophy from a table out in front. These will be done sooner to avoid large crowds waiting, so if you miss your award ceremony time then report to the stage and we will have them waiting for you upon completion of your race.
10:30 am: Anthem Star K award ceremony on Elmwood Park Stage.
11:30 am: Half Marathon award ceremony at Elmwood Park Stage.
12:30 pm: Full Marathon, Double Marathon & Relay award ceremony at Elmwood Park Stage.
Finishers Medal
All Double, Team Relay, Marathon, Half Marathon, Star K and Family 1 Miler finishers will receive a commemorative finisher's medal.
Age Group Awards
Age group awards will be presented for the 10k, half marathon and full marathon to the top 3 male & female finishers in the age groups. There is a masters category and overall winner category for each distance.
10 & under, 11-14, 15-19; 20-24; 25-29; 30-34; 35-39; 40-44; 45-49; 50-54; 55-59; 60-64; 65-69, and 70+
Double Marathon prizes will be awarded to the top three male and female finishers, as well as masters top three overall male and female finishers
Four Person Relay trophies will be awarded to all four members of the top three teams (regardless of gender or age)
---
GRAND PRIZES brought to you by:
Fink's Jewelers is providing both FULL MARATHON overall top male and female finishers with a $200 Fink's gift card. Head to Fink's (2 Locations in Roanoke) and shop their watch boutique for the best selection of top-of-line watches. They also house the best selection of engagement rings, David Yurman, Tag Heuer and more.
---

Fleet Fleet Roanoke has been selected as one of the Top 50 Running Stores in the country, and proves their worthy of the title over and over with hundreds of classes and community outreach programs throughout the year. The owners Blaine & Robin are an integral part of the running community in our region, and are dedicated to creating a healthy, active lifestyle for everyone in our region.
---

Walkabout Outfitters is known for their friendly staff whose personal love of the outdoors is infectious to everyone around them. With five locations in Roanoke, Richmond, Harrisonburg, and Lexington they have been helping people pursue their outdoor dreams in Virginia and beyond for over 10 years.
They have generously offered 6 gift certificates which are valid at all five locations for all of the HALF marathon top finishers! They will be vending onsite at the finish festival, and their downtown Roanoke location is just a two minute walk from the finish line, go by and say hello!
---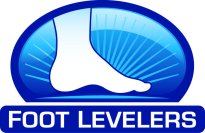 Foot Levelers specializes in products that are designed to improve your quality of life. From our individually designed Stabilizing Orthotics, to our customized footwear and support pillows—we want you to live a pain free and healthy life. We can improve your overall health by supporting your foundation—your feet. By stabilizing and balancing your feet, Foot Levelers' orthotics enhance your body's performance and efficiency, reduce pain, and contribute to your total body wellness. With our orthotics, you can live your life in balance. The top two overall male and female finishers for the 10k, half marathon, full marathon and double marathon will receive a pair of custom orthotics.
---
12:30pm–Overall Marathon Awards:
1st Place Overall FULL: (male and female) Both receive a $200 Fink's Jewelers gift card, a pair of custom Foot Levelers XP3 orthotics for extreme athletes, a BOCO gear Blue Ridge running hat, and a Metal Spike Runner Trophy.
2nd Place Overall FULL: (male & female overall) Both receive a $100 gift card to Altra Running, a $25 gift card to Walkabout Outfitter, a Blue Ridge hat, a pair of Blue Ridge custom socks, and a Metal Spike Runner Trophy.
3rd Place Overall FULL: (male & female overall) Both receive a $25 gift card to Walkabout Outfitter, a $15 gift card to Crystal Spring Grocery (a fine foods store), a duffle from Fleet Feet Sports, a Blue Ridge Marathon hat, and a Metal Spike Runner Trophy.
12:30pm–Overall Double Marathon Awards:
1
2:30pm- Overall Relay Winners:
First Team Overall- A receive a pair of Goodr sunglasses and a Metal Spike Runner Trophy (1 per top relay finisher).
11:30pm–Overall Half Marathon Awards:
10:30am–Anthem Star K Awards: