Here you'll find businesses, organizations, blogs, departments, etc. that help make the Blue Ridge Marathon possible.  You'll be hard pressed to find a community as supportive and genuine as the folks right here in the Roanoke Valley.
Community Partners:
City of Roanoke
Roanoke Police Department
Roanoke Fire EMS
Roanoke Solid Waste
Roanoke 911
Carilion Police Department
Carilion EMS
FBI
Roanoke Sheriffs Office
Blue Ridge Parkway staff
Roanoke Valley Regional Fire- EMS Training Center
Family Service of Roanoke Valley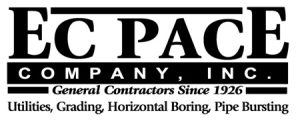 With 100 years of experience and a continuous commitment to quality and safety, E.C. Pace Company has established itself as an industry leader in road building, utility installations, grading, concrete work and other civil construction services throughout Southwest Virginia. We pride ourselves on doing quality work at a competitive price. We are a highly skilled and diverse company that routinely self-performs the majority of our work. This business model allows us to better control the quality and timeliness of our work. This makes E.C. Pace Company a contractor of choice in the region.
Star City Recycling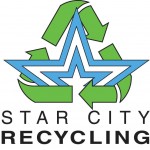 Star City Recycling provides a weekly curbside recycling service for the Roanoke Valley, our goal is to make recycling as easy as possible here in our area. One bin, no sorting, and every week we'll
be by to pick it up!
Blue Ridge Racing is the race management team of America's Toughest Road Races. Owner Molly Bullington has been managing race logistics for our course since its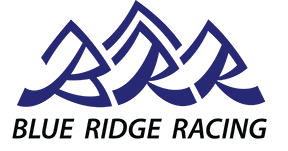 inception in 2010.  She started her own company Blue Ridge Racing, and became the Race Director in 2017.   Blue Ridge Racing's goal is to bring the highest quality road running races to the Blue Ridge Mountains of Virginia.  Services include race management, consulting and USATF Course Certification.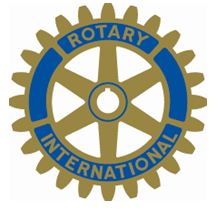 The Rotary Club of Roanoke Downtown is part of a worldwide organization of more than 1.2 million business, professional, and community leaders. Members of Rotary clubs, known as Rotarians, provide humanitarian service, encourage high ethical standards in all vocations, and help build goodwill and peace in the world. The Rotary Club of Roanoke Downtown has selected the Blue Ridge Marathon as its primary community service project. The Club meets on the first & third Wednesday at 202 Market restaurant in downtown Roanoke.
Texas Tavern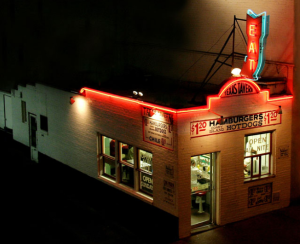 Since 1930, the Texas Tavern has held a spot in the history of Roanoke, VA as well as the hearts of everyone who has visited. Over 20 million bowls (and counting) have been served. In addition, we have several other menu items that have become synonymous with the culture of this Roanoke, Virginia landmark. For years we have been serving favorites such as the unique "Cheesy Western". No trip to Roanoke is complete without a visit to the Texas Tavern.
Freedom First Down by Downtown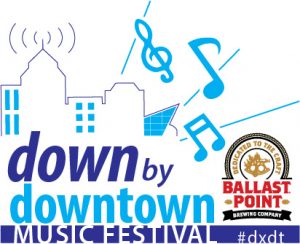 is a partner we can get behind. This multi-day music festival provides live music both Friday night (packet pickup) as well as at the finish line. In addition to music there will be food vendors, beer garden, and much more. Visit their website to see the music lineup.
Downtown Roanoke, Inc.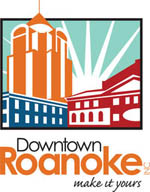 A tax-exempt member organization first chartered in 1960 to provide services and support to downtown property owners, businesses and residents. DRI provides services throughout the Downtown Service District under a contract with the City of Roanoke and also manages the Historic Roanoke City Market which is the oldest continuously-operating open air market in Virginia. DRI also presents a number of showcase events in downtown Roanoke including the Harvest Festival, and the SunTrust Dickens of a Christmas.

United Dairy provides each runner with the option of a chocolate milk recovery drink at the finish line (learn more about using chocolate milk as a recovery drink). So, after you've caught your breath…down a chocolate milk to aid in your recovery.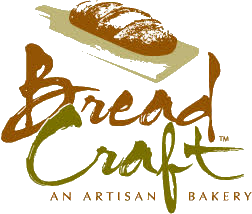 Bread Craft is an artisan bakery that sees bread differently. Driven by our passion for great bread and pastries, we serve breakfast, lunch, weekend brunch, and afternoon treats that are sure to satisfy every runner.  Our bread is made in house every morning. Come on in and enjoy a savory meal followed by a sweet treat.
The River and Rail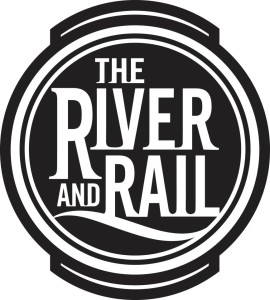 , a southern Bistro, is located in the heart of Roanoke Virginia. Chef Aaron Deal changes the menu weekly based on the availability of seasonal products from our local providers. He and his team produce Southern and French classic dishes for this neighborhood restaurant, located just a block off the course at mile 16 . It's really, really good food.
Visit Virginia's Blue Ridge  

Make the most out of your visit to the beautiful Blue Ridge Mountains of Virginia by contacting the Roanoke Valley Convention & Visitors Bureau to receive your FREE Visitor's Guide (800-635-5535) or check out our web site for an electronic version at www.visitroanokeva.com. While in the area and just a block away from the marathon's start/finish line, stop by our Visitor Information Center at 101 Shenandoah Ave. for the latest specials, maps and event information. Open daily 9am – 5pm.

The Salem Civic Center plays host to the finest in entertainment and sporting events including NCAA Championship events plus offers banquet and meeting space for groups 10-6000.
Appalachian Power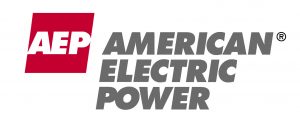 serves about 1 million customers in West Virginia, Virginia and Tennessee. Its headquarters is in Charleston, W. Va., with regulatory and external affairs offices in both Charleston, W. Va. and Richmond, Va.
Roanoke Valley Regional Fire- EMS Training Center is used to train personnel from Roanoke Fire-EMS (City of Roanoke), Roanoke County Fire and Rescue (County of Roanoke) and Salem Fire-EMS (City of Salem).  The facility is staffed by personnel from the three departments.  A variety of training is conducted in this facility, from the Roanoke Regional Fire-EMS Academy to continuing education for both fire and EMS.  Special thanks to this organization for the use of their equipment and for the men and women who assist on race weekend.