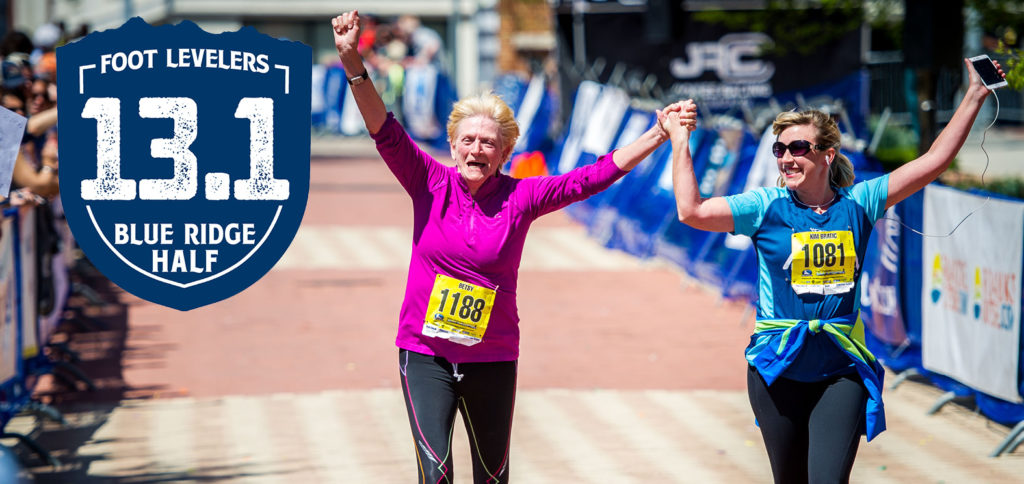 April 22, 2023
EVENT DETAILS
---
COURSE DESCRIPTION
The course begins easily with one mile of rolling hills, before taking its first turn upward as runners begin the two-mile climb up Mill Mountain. While full marathoners will continue on to the brutal but beautiful climb up Roanoke Mountain, half marathoners will ascend Mill Mountain to the famous Mill Mountain Star, overlooking the beautiful Roanoke Valley and — much of the course still to be run!
From the Star, runners will encounter a major 2-mile decent down Prospect Avenue – also known as the "old road" to the base of Mill Mountain. Back on the valley floor runners will have a two-mile reprieve before climbing Peakwood.
Peakwood is a tough climb through a scenic neighborhood full of energetic spectators. Be sure to enjoy the party at the top.
After a two mile descent the course flattens out as you make your way to the finish line in Elmwood Park. The full marathon runners will branch off to the left just before mile 13 letting you finish in solitude.
---
REGISTRATION & FEES
Register early to ensure the best rate, when the discounted tier is FULL is will automatically shut off on our registration page. Registration closes at 8pm on Tuesday April 13. There will be no expo registration or day-of registration.
AWARDS